Medical device companies are plentiful and diverse.
It might be hard to keep up with who's who in the industry as these companies continue to compete for market share in an incredibly competitive and innovative space.
Are you feeling out the loop?
Well, we're here to save you time because we've reviewed the top medical device companies to watch in this simple guide.
Snapshot of the medical device market
The medical device market is part of an ever-changing landscape. 
If you are a health professional, you're quite familiar with the kinds of smart devices, wearables, data management and other solutions out there. 
These devices are changing how healthcare providers work and are fundamentally changing how we connect with patients, how we measure (and protect) data, and how technology and healthcare services intersect. 
But, behind the flashy technology and buzzwords, there are major innovations occurring in some of the world's largest and oldest medical device companies as they make bold moves to keep their top positions. 
According to a recent Medical Device Market Research report, "The medical device market is expected to reach an estimated $432.6 billion by 2025, and it is forecast to grow at a CAGR of 4.1% from 2020 to 2025" 
For the European marketing, Medtech Europe estimates that "there are almost 27,000 medical technology companies in Europe. Most of them are based in Germany, followed by the UK, Italy, Switzerland, Spain and France." 
Global Medical Device Market
Image source: https://mercercapital.com/ 
Trends in the medical device industry 
Top trends emerging from the medical device market are usually grouped into the in the following categories: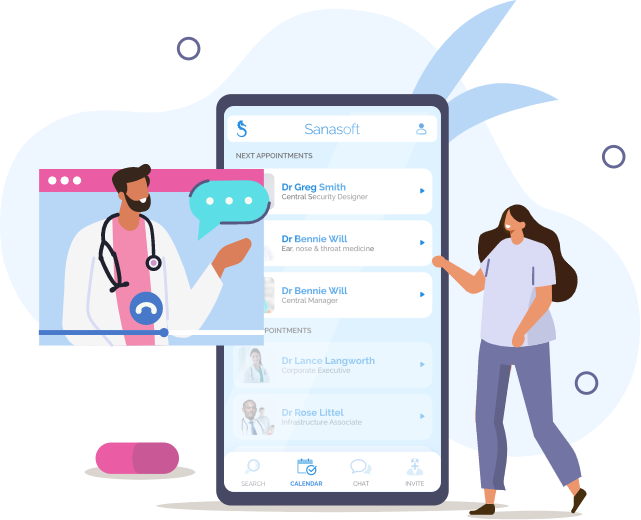 Wearable medical devices (such as smartwatches) 
Robotics (such as surgical robots and prosthetics) 
Smart Devices and IoMT (Internet of Medical Things) 
Data & Analytics (devices which collect and analyse patient data and integrate with hospital systems and records) 
From fitbits and smartwatches to wearable ECG monitors and blood pressure monitors, the wearable medical device industry is showing no signs of slowing down. 
To give you an idea of just how prominent wearable and smart medical devices have become, in 2019 a French tech company took home the top spot for best wearable at CES (Consumer Electronics Show) for their Move ECG. The Move ECG from Withings is essentially a smartwatch that tracks and measures ECGs and send this data to your healthcare provider. It even detects irregular heartbeats. 
Video source: Withings 
"Today's internet-connected devices are being designed to improve efficiencies, lower care costs and drive better outcomes in healthcare. As computing power and wireless capabilities improve, organizations are leveraging the potential of Internet of Medical Things technologies."
 ~ Healthtech Magazine 
So, which medical device companies should we be watching this year? 
Top 10 medical device companies to watch in 2020 
1. Medtronic 
Video source: Medtronic 
Medtronic is one of the oldest medical technology companies in the world, they've been around for 60 years and now operate in over 160 countries. 
The company started out as a humble medical equipment repair shop and over the years they've introduced some of the world's first medical devices including the first battery-operated external pacemaker. 
The company now specialises in numerous healthcare products and therapies and is currently ranked No.1 in the world. 
In a move to grow their robotics-assisted systems, they recently acquired Digital Surgery, a medical device company which develops AI-powered healthcare software as well as a high-tech surgical simulator for used for training. 
Quick facts: 
Year founded: 1949 Founder/s: Earl Bakken and Palmer Hermundslie
Headquarters: Minnesota, United States.
EHR software integration: Medtronic uses the Paceart Optima system to integrate with hospital's electronic health record systems.
Interfaces: HL7 supported
2. DePuy Synthes (part of Johnson & Johnson Medical Devices Group)
Medical device companies – DePuy Synthes
Image Source: DePuy Synthes
DePuy Synthes has a large portfolio of orthopaedic and neurosurgery companies and is a subsidiary of the Johnson & Johnson group.
This medical device company has a rich history of innovation and is famous for being the very first orthopaedic manufacturing business in the world.
DePuy Synthes was the first to introduce a mobile bearing knee system in the United States and has since made some big moves which led to their acquisition by one of the world's largest healthcare companies: Johnson & Johnson.